This 155 mile loop drive will take you on a scenic drive to Chimney Rock. The trip can be done in a single day unless one decides to recreate on Navajo Lake.
Bayfield, CO
Located downstream from Lake Vallecito and between Durango and Pagosa Springs, Bayfield offers boating, fishing, hiking, snowmobiling and cross-country skiing. Bayfield also hosts one of the West's most celebrated activities - rodeo. Running non-stop, from spring to fall, visitors and residents watch the dust fly as cowpokes and livestock square off each weekend. Learn more about the history of this community at the Pine River Heritage Museum.
Pine River Valley Heritage Society & Museum
11 West Mill Street
Bayfield, CO 81122
(970) 884-7636
pineriverheritage.org
U.S. 151
One of America's newer national monuments, Chimney Rock is located in southwest Colorado between Durango and Pagosa Springs. The area derives its name from two 300-foot pinnacles that tower over the Chacoan Great House. Chimney Rock contains several excavated and unexcavated ruins.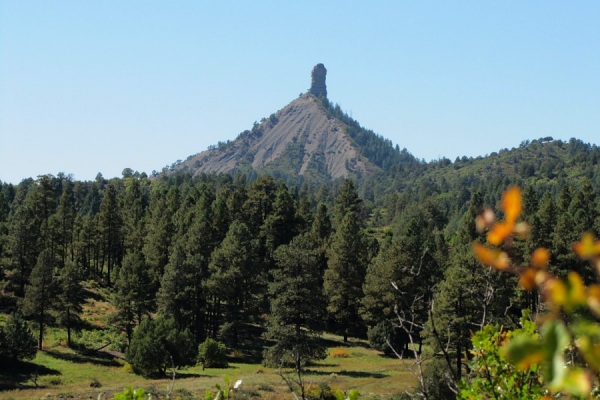 Photo by EMKotyk
In the vicinity of Chimney Rock National Monument is Lake Capote Recreation Area, a lake and camping facility owned and operated by the Southern Ute Indian Tribe. Park facilities include camping, restrooms, convenience store, picnic grounds, fishing, and non-motorized boat rentals.
This is where the two rivers of the Piedra and San Juan meet and the northern Colorado access to Navajo Lake State Park. The full service marina offers camping, restrooms, restaurant, fishing accessories, boat slips, rentals, and storage.
Navajo State Park
1526 County Rd 982
Arboles, CO, 81121
(970) 883-2628
cpw.state.co.us/placestogo/parks/Navajo/Pages/Marina.aspx
Ignacio, CO
A tri-ethnic community of about 800 people, Ignacio offers a variety of recreational opportunities with its close proximity to Chimney Rock and Navajo Lake. In addition, it serves as the capital for the Southern Ute Indian Tribe.
Southern Ute Indian Tribe
356 Ouray Dr.
Ignacio, CO 81137
www.southernute-nsn.gov
While in Ignacio, visit the following attractions: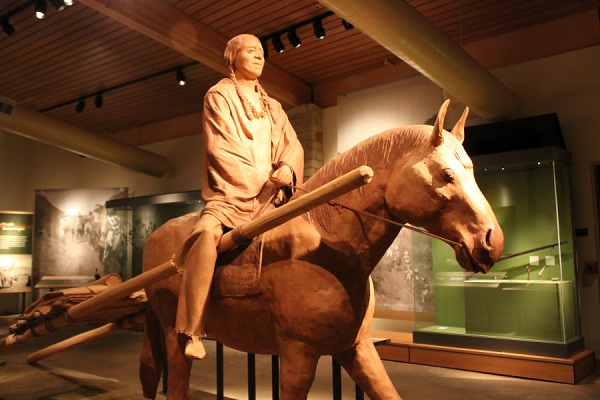 Photo by EMKotyk
Navajo Lake, CO-NM
Completed in 1963 after a six-year construction on the San Juan River, the earth and rock-filled dam is nearly 0.75-miles long and 400 feet high. It is the central amenity of Navajo Lake State Park and has a world class reputation for outdoor adventure and fishing. Covering 14,500 acres and the second largest lake in New Mexico, Navajo Lake is ideal for a day of fishing, swimming, scuba-diving, water-skiing, wildlife viewing, and hiking or for a week of camping and boating.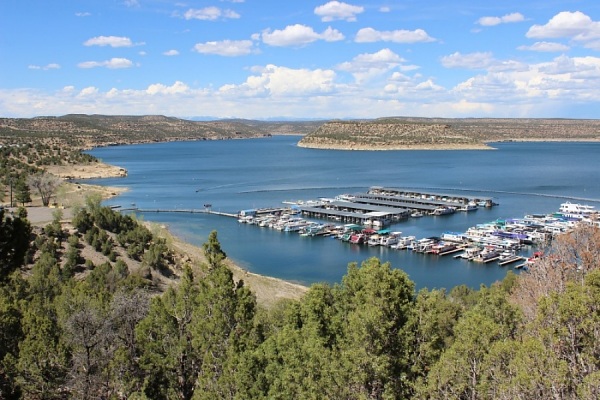 Photo by EMKotyk