A local favorite, Mountain View Trails is a great high desert singletrack located north of Aztec Kart Kanyon go-cart track. The trails are hard packed with simple climbs and short fast flow descents. A little tough for beginners starting out but for most riders a great fun ride. The trail provides excellent views of the San Juan Mountains and if looking west you will see Shiprock. The trails can be ridden all year round. Come out and glide on your mountain bike through the fresh air scent of Juniper trees and Sage brush lined trails. Because of the layout of the trails and several trail connectors, one can customize their ride.
Amenities
• Parking lot (in progress).
• Changing station at the parking lot (completed).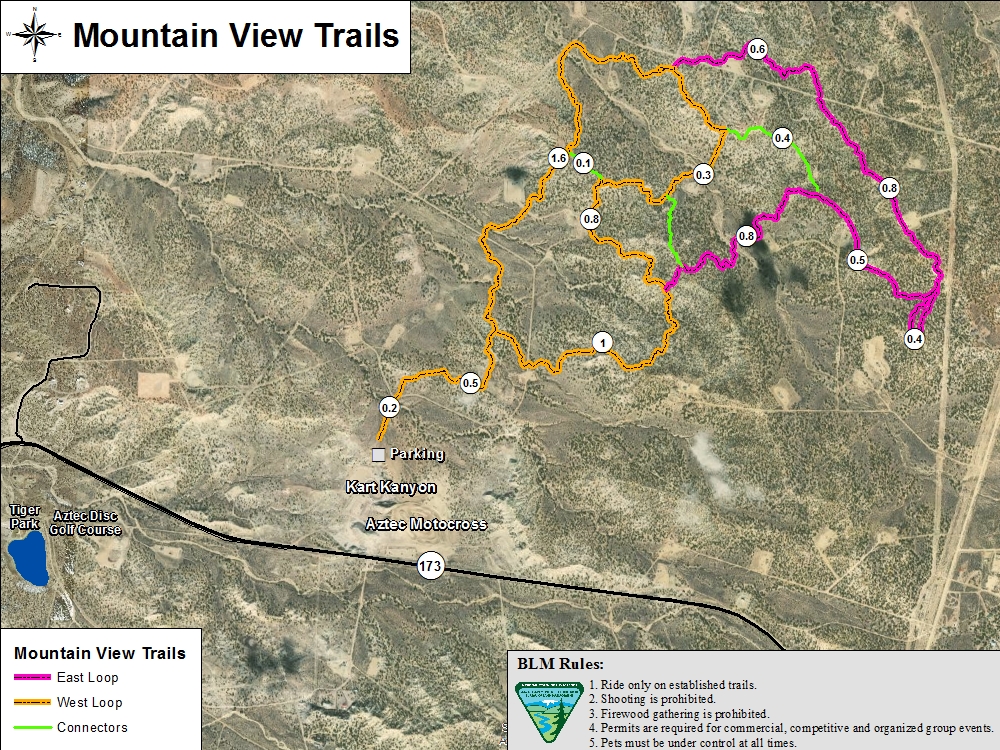 Report Vandalism
Report any vandalism to the Bureau of Land Management (BLM):
BLM Farmington Field Office
6251 College Blvd. Suite A
Farmington, NM 87402
(505) 564-7600
(800) 842-3127
Share this page